Who We Are -
Governor Profiles
"You, together with your staff and governors, have created a strong team that always puts the needs of pupils first."
Ofsted
2018
Pier Anscombe
I have been a staff governor since 2005.   I qualified as a nursery nurse with the NNEB qualification in 1986 and spent16 years working as a private nanny for different families, many of whom I am still in contact with to this very day! Many of the families kept saying I should be a teacher. I decided to retrain as a teacher and graduated with BA Hons with QTS in 2004. My first interview was at Our Lady of Lourdes and I was offered the job as Reception teacher,  and I am still here!
I wanted to be a staff governor to be a voice for staff, to act as a conduit between the staff and the governing body and help the school grow and flourish and achieve its aims.
Paul Barber
Hello, I'm Paul and have been a Governor since my appointment as Headteacher in January 2020. I've been teaching for 20 years in a variety of settings and have been fortunate to enjoy the opportunity to study for both my Advanced Skills Teaching status and latterly my NPQH Headship Qualification. I feel excited to be working with such a committed team as we constantly seek to be the best that we can be.
Emma Briggs
Hello, I'm Emma and I have been a parent governor at Our Lady of Lourdes since December 2019. I have a long history with the school, both my children currently attend, as did my niece and nephew and so did I many years ago! Our Lady's means a lot to me and I am very happy to be given this opportunity to be a governor of the school.
I work in the NHS currently as a project manager at Worthing Hospital. This role requires a lot planning, risk assessment and mitigation and analysing data, so I am bringing these skills to the governing board as required. I'm excited to be able to support the school continue to be the best school it can be!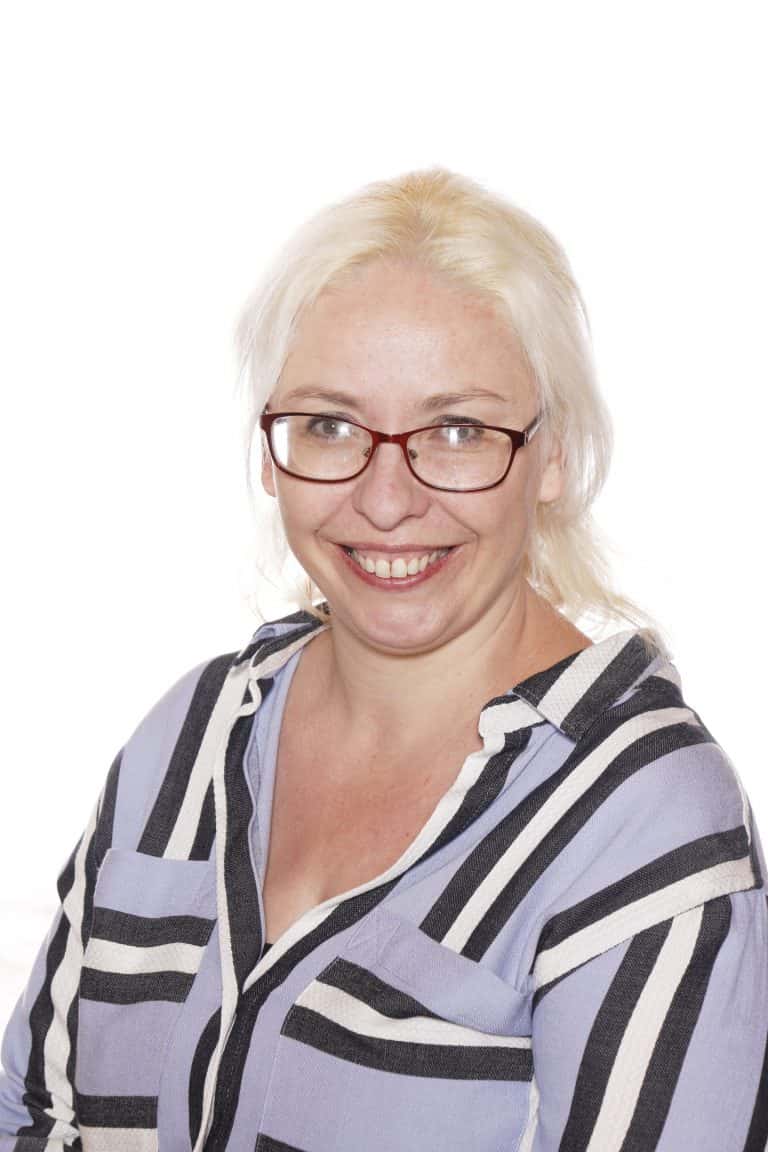 Mel Fane
Foundation Governor and Chair of Governors
Sandra Hogan
My name is Sandra Hogan and I have been a Foundation Governor at Our Lady of Lourdes since 2009.  I am the SEND, Pupil Premium, Looked After / Adopted Children
and Poverty Proofing Governor. I teach Looked After Children, but in my free time I like to travel, read, go to the theatre and garden. I have three grandchildren at the school, and my son attended the school 40 years ago.
Blanaid McCauley
I am a religious sister of the Institute of the Sisters of St Louis. After a long association with primary education in England, I feel I have much to offer as  Foundation Governor at Our Lady of Lourdes school in Rottingdean. Having qualified as a primary school teacher in my early years, I served as a teacher in Aylesbury, Gt Yarmouth and Newmarket where I was headteacher for 24 years before retiring in 1999. Since my retirement I spent a time of sabbatical in our mission in Brazil before coming to Brighton to act as Catholic Chaplain to the University of Brighton for a period of 17 years. I am the current leader for our sisters here in England where my primary responsibility is their care and welfare.
I feel honoured and privileged to be a Foundation Governor for Our Lady of Lourdes school. I care passionately about the formation and development of our young people especially children from their earliest years in primary education. The promotion of Catholic education is a priority for me.
Giulia de Rosa
I have been a Foundation Governor at Our Lady of Lourdes School since 2012 and at the moment I am Vice Chair of Governors.  I am a retired teacher, having taught, mainly in South London, for 40 years. For the last fifteen years of my career, I was the Headteacher of a Catholic Primary school which served three parishes.
I thoroughly enjoyed my time as a teacher, despite the growing paper work and data management, and value the opportunity to continue to be involved in education.
Helen Snow
Foundation Governor
Ian Watson
Hello! My name is Ian Watson and I was a Foundation Governor at the school from January 2014 to August 2020.  During this time I had a few roles. I spent a time as Vice Chair and a member of the Resources Committee, but am now enjoying being an Associate Member to the Admissions Committee and chairing that committee.  I was involved in planning the update of the school's IT system and those lovely interactive whiteboards in the classrooms. 
When not at school on Governor duties I am at school doing Taekwondo.
Jessica Winter
I have been a parent governor since September 2019 and have two children at the school. We moved from London to Saltdean in July 2019, and when I first viewed OLOL as a new parent looking for a school, I got a wonderful feel for it.
I'm a Senior Paediatric Nurse and was also a Parent Governor at my son's previous school, where I enjoyed the role very much.