Who We Are -
Governor Profiles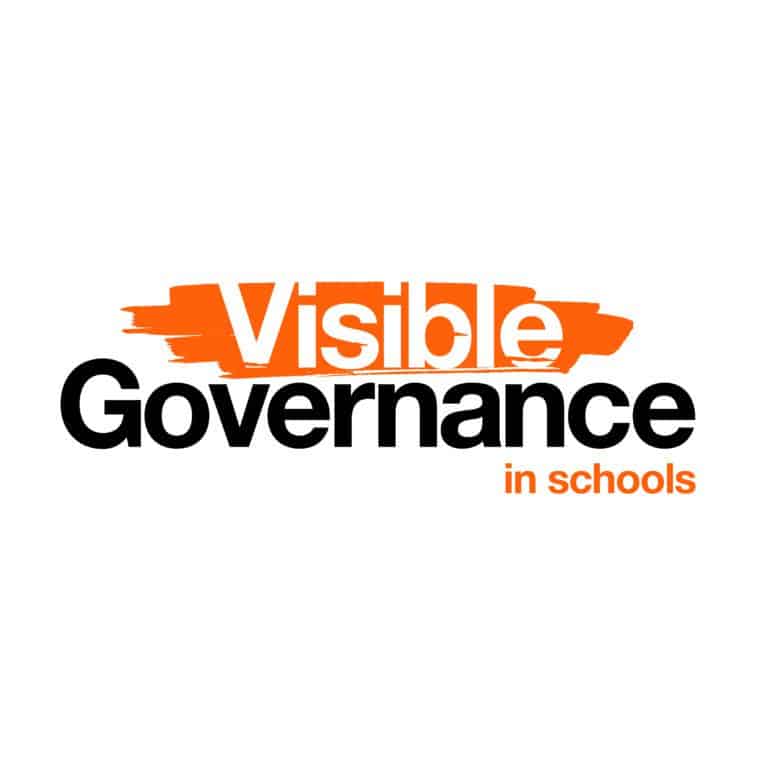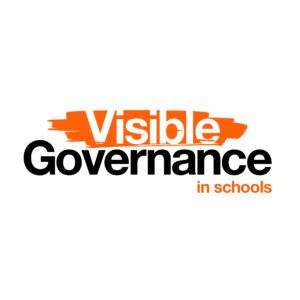 "You, together with your staff and governors, have created a strong team that always puts the needs of pupils first."
Ofsted
2018
Pier Anscombe
I have been a staff governor since 2005.   I qualified as a nursery nurse with the NNEB qualification in 1986 and spent16 years working as a private nanny for different families, many of whom I am still in contact with to this very day! Many of the families kept saying I should be a teacher. I decided to retrain as a teacher and graduated with BA Hons with QTS in 2004. My first interview was at Our Lady of Lourdes and I was offered the job as Reception teacher,  and I am still here!
I wanted to be a staff governor to be a voice for staff, to act as a conduit between the staff and the governing body and help the school grow and flourish and achieve its aims.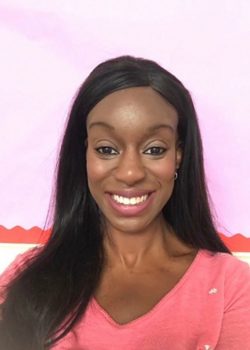 Bola Alysia Ayonrinde
Hello, I'm Bola Alysia and I am a Foundation Governor at Our Lady of Lourdes. Although my history at the school began in September 2020, it didn't take long for me to notice the wonderful community and environment created for the children. My son regularly comes home saying he has had "the best day ever!"
I work as a Deputy Headteacher in a primary school in East Sussex. I have over 10 years' experience in education, both in the UK and abroad. In addition to this, I have a Masters in Children's Literature, during which I was published in a book based on equality and diversity. My experience within education includes leading several curriculum areas, coupled with my passion for celebrating diversity and inclusion, across and beyond the curriculum.
In my spare time, I enjoy drawing, painting and playing my many instruments (flute, harp and djembe).
I am delighted to be part of the governing body, working together to help the school shine as brightly as it can for the benefit of each and every pupil.
Paul Barber
Hello, I'm Paul and have been a Governor since my appointment as Headteacher in January 2020. I've been teaching for 20 years in a variety of settings and have been fortunate to enjoy the opportunity to study for both my Advanced Skills Teaching status and latterly my NPQH Headship Qualification. I feel excited to be working with such a committed team as we constantly seek to be the best that we can be.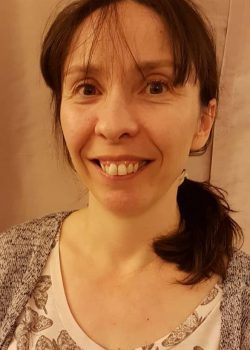 Emma Briggs
Hello, I'm Emma and I have been a parent governor at Our Lady of Lourdes since December 2019. I have a long history with the school, both my children currently attend, as did my niece and nephew and so did I many years ago! Our Lady's means a lot to me and I am very happy to be given this opportunity to be a governor of the school.
I work in the NHS currently as a project manager at Worthing Hospital. This role requires a lot planning, risk assessment and mitigation and analysing data, so I am bringing these skills to the governing board as required. I'm excited to be able to support the school continue to be the best school it can be!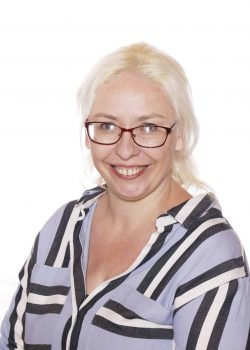 Mel Fane 
Hi I'm Mel and I have been a Foundation governor at Our Lady of Lourdes since January 2017 although my connection with the school goes a lot further back than that as I used to be a pupil here! Both my children attended this school and I felt that I wanted to give something back and so I joined the team of governors, I sit on the Resources committee and am currently the Co Chair of governors
I have worked in the NHS for over 20 years. Key aspects to my role are the line management and development of administrative, front of house and facilities staff. This covers a variety of HR functions including recruitment, training and induction , performance and objective setting and appraisal, absence management. I sit on the Local Authority's Schools forum and am current a governor in another Catholic secondary. 
I believe that education is key in ensuring the best start in life for young people, not just academically but holistically. It is a privilege to be involved in the education and wellbeing of young people and as a governor I am fully committed to working with the school in support of the best outcomes for our young people.
Laura Gibbons
Hello, I'm Laura and I became a local authority governor in May 2022.
I'm currently a Year Leader and class teacher at a large primary school in Brighton where I have worked for over 10 years. My passion in education is ensuring all children have access to high quality physical education throughout their whole school journey. It's been great to hear all the wonderful sporting successes that Our Lady of Lourdes has had recently.
In my role as PE link governor I hope I can help the school enjoy many more years of sporting success.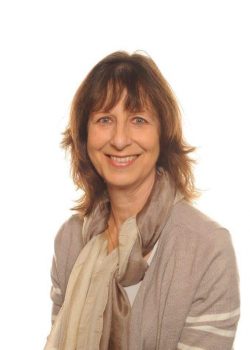 Giulia de Rosa
I have been a Foundation Governor at Our Lady of Lourdes School since 2012 and at the moment I am Vice Chair of Governors.  I am a retired teacher, having taught, mainly in South London, for 40 years. For the last fifteen years of my career, I was the Headteacher of a Catholic Primary school which served three parishes.
I thoroughly enjoyed my time as a teacher, despite the growing paper work and data management, and value the opportunity to continue to be involved in education.
Jeremy Sice
Hello,
My entire career has been centred around how you market, communicate and engage with key audiences of customers, stakeholders and employees. As I now move towards retirement, I've been keen to utilise my experience and learnings for good, rather than purely business. And what could be more good than helping my local primary school promote itself effectively.
Work has always been personal to me; and I've always looked to work with people where I can make a material difference. What was instantly clear to me was that Our Lady of Lourdes was a special place, doing great things and I fully related to the values, principles, and culture of the school.
I was equally clear that there was the opportunity for OLOL to step up its marketing and communicate with increasing clarity and personality. There's much for us to do, but I'm confident that with the support of Governors and parents that we can ensure our marketing becomes as special as the school is.
My appointment as a Governor coincided with my son Luke joining Reception in September 2022.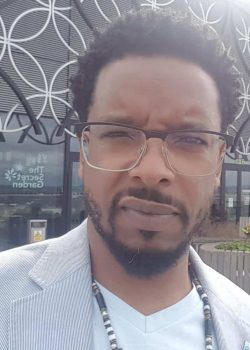 Bryan Rossi-Anderson
I joined the governing board as a parent governor in 2021 because I was hoping that I can bring my experiences to bear in this role and support its continual growth in excellence. I am an experienced strategic and operational manager, working over two decades as a senior leader within the children, young people, education and communities sector. Leading to achieve the planning, delivery and successful management of dynamic and innovative services, I have extensive experience of partnership working with statutory and non-statutory agencies and commissioners at a national, regional and local level. I am currently the Co Chair of governors
I have worked with a national literacy charity that recruits, trains and vets volunteers to work in primary schools with children who have fallen behind with their reading. In previous roles I have been also responsible for business development, sharing best practise across a suite of programmes; developing links with state and free schools, and have managed a diverse and talented pool of staff and freelancers to deliver various programmes working in educational settings.
As droll as all that sounds, I am an avid graphic novel collector; I do a podcast on comics; love social media, and practise Muay Thai Boxing when time permits.
Dee Simson
Associate Member Resources Committee
I have been a part of the Our Lady of Lourdes School family since 1987, firstly as a parent & member of the PTA and, for over 25yrs, as a Governor. Since 1999 I have been a Councillor on Brighton & Hove City Council and have worked on helping to improve education in all our schools. I currently sit on the Children, Young People & Skills Committee also the Cross Party School Organisation Working Group.
My priorities have always been ensuring that Our Lady of Lourdes provides the best teaching & learning environment possible with access to all the resources pupils need to reach their full potential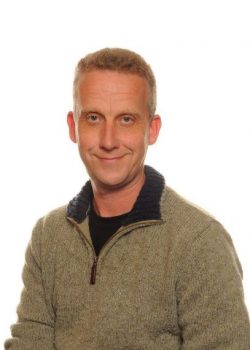 Ian Watson
Hello! My name is Ian Watson and I was a Foundation Governor at the school from January 2014 to August 2020.  During this time I had a few roles and spent a time as Vice Chair and a member of the Resources Committee.  I then enjoyed being an Associate Member to the Admissions Committee and chairing that committee, and am now back as Foundation Governor.  I was involved in planning the update of the school's IT system and those lovely interactive whiteboards in the classrooms.