You can read more details in our Anti-Bullying Policy, Equalities Policy, Equalities Information and Objectives document, and our Accessibility Plan, all of which can be found on our policies page.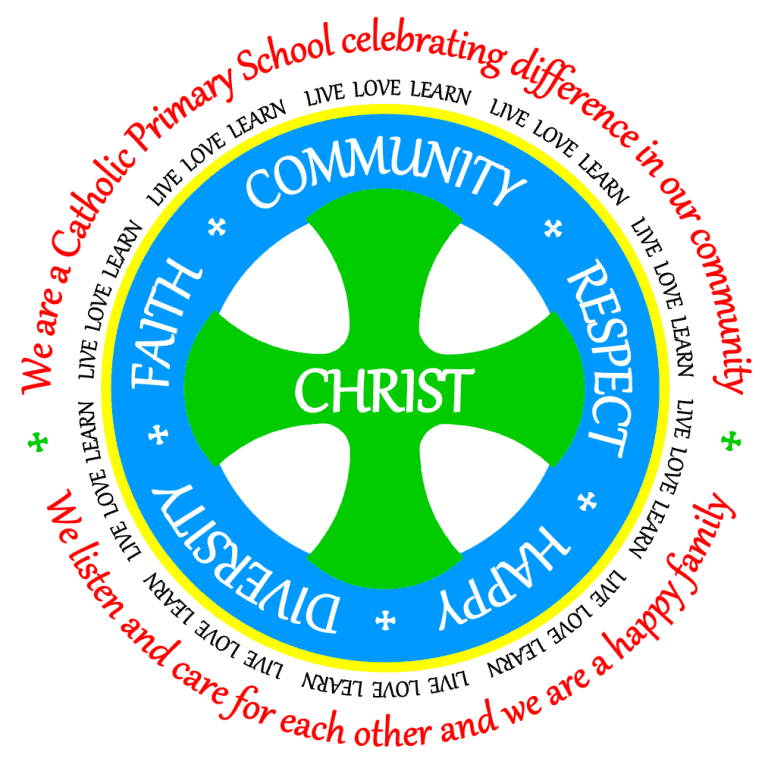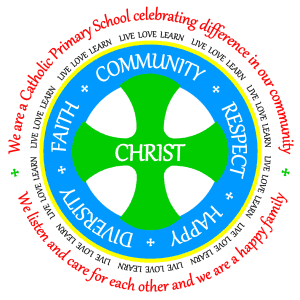 100% of our pupils in Years 4, 5 and 6 feel like they belong in this school.
Safe and Well
School Survey 2018
Our Lady of Lourdes Equalities Statement
As a school we welcome our duties under the Equality Act 2010. The General Equality Duty sets out the equality matters that the school needs to consider when making decisions that affect pupils or staff with protected characteristics.
This duty has three fundamental elements, which this policy statement aims to outline in greater detail. In carrying out their functions public bodies are required to have 'due regard', when making decisions and developing policies, to the need to:
Eliminate discrimination, harassment, victimisation or other conduct that is prohibited by the Equality Act 2010.
Advance equality of opportunity between people who share a protected characteristic and people who do not share it.
Foster good relations between people who share a protected characteristic and people who do not share it.
Eliminating Discrimination
A. Information
We work in partnership with parents and carers, children and the whole school community to prevent all forms of bullying and prejudice-based behaviour. Please refer to our Anti-Bullying Policy for details.
All bullying and prejudice-based incidents are recorded. These records, using CPOMS (Child Protection Online Management System) are used to inform the assembly programme and EPR education curriculum and to support and track individual children. Incidents are discussed during meetings and reported to governors. The school also participates in the Brighton and Hove Safe and Well at School Survey, which is conducted bi-annually.  This data is also analysed, used to measure impact and inform next steps and reported back to children, staff and governors.
The results of the Safe and Well at School Survey 2018 show that the reported rate of bullying is 6%, 11% lower than the city average.
Numbers of bullying and prejudice-based incidents recorded initially increased as a result of staff training and of work with pupils to encourage them to report incidents. We also actively encourage parents and carers to report bullying and prejudice-based incidents to us. Our effective recording have shown there are incidents in the community (like many other schools) of gender and disability discrimination, homophobia and racism.
B. Objectives
To continue to monitor bullying type incidents especially around ethnicity, gender / gender identification, sexuality and social standing / status.
To continue to review the anti-bullying policy in consultation with the whole school community and in particular protected groups of pupils / students to increase numbers of pupils / students reporting that their school is good at dealing with bullying.
To ensure planned school events and celebrations include representation of diverse groups.
Advance Equality of Opportunity
A. Information
Advancing equality of opportunity is important at our school. All groups of children in the school are regularly and rigorously analysed in terms of their attainment and progress. The performance of boys and girls is carefully monitored to identify areas for development. Children from different ethnic groups are also tracked to ensure that any under-performing groups are identified and supported. The same applies to other groups of children, for example children with Special Educational Needs.

B. Objectives
Analysis of our school data has identified that the school will be focussing on supporting the following groups of children with their academic progress:
Writing across all groups of children across the school, with a particular focus on boys, the lower achieving and those with Special Educational Needs.
To raise the attainment and progress of those children in receipt of the pupil premium.
To consider ways of closing the gap in attainment between those children with special educational needs and/or disabilities and those without.
High attaining pupils in all core subjects.
A. Information
In our school we take pride in the range of work we do to foster good relations and 98.7% of pupils agree that the school helps them to get on with others (Safe and Well School Survey 2018).
We aim to foster good relations by:
Providing annual staff training on at least one aspect of equality and diversity. Last year we had staff training on race equality when delivering our annual Black History Month.
Ensuring the whole school environment and curriculum reflects the diverse community within which we live. We aim for all children in our school to see themselves reflected in the stories we read, the assemblies we hold and in our displays and curriculum.
Giving clear messages about expectations as part of school values and this includes regular assemblies in which we mark, for example Anti-Bullying Week and Black History Month.
Constantly reviewing and developing the PSHE Education and through Education for Personal Relationships (EPR) and Relationships and Sex Education (RSE) so that it provides opportunities to explore values and attitudes, understand similarities and differences and builds understanding of different groups and children's own identities.
The charity work led by the school and children helps to foster good relations.
For children who struggle to understand the importance of respect for others we have a range of interventions including small group work, discussions with specialist outside agencies including e.g. Safety Net, DABCEC and the Police.
B. Objectives
To continue to monitor the PSHE and wider curriculum to ensure gender and other stereotypes are being challenged and the school is a safe space for pupils / students to express their gender identity how they wish to.
To provide staff training updates on equality and diversity issues.
To continue the commitment to Restorative Justice pervading all aspects of school life.
To utilise British / Gospel Values as a means of demonstrating how to live and be inclusive of others.