Statutory Information, including reports and test results
Our vision for our school:  A dynamic, inclusive school; rooted in its Catholic values and respect for all people; a safe place of successful, enjoyable and challenging learning.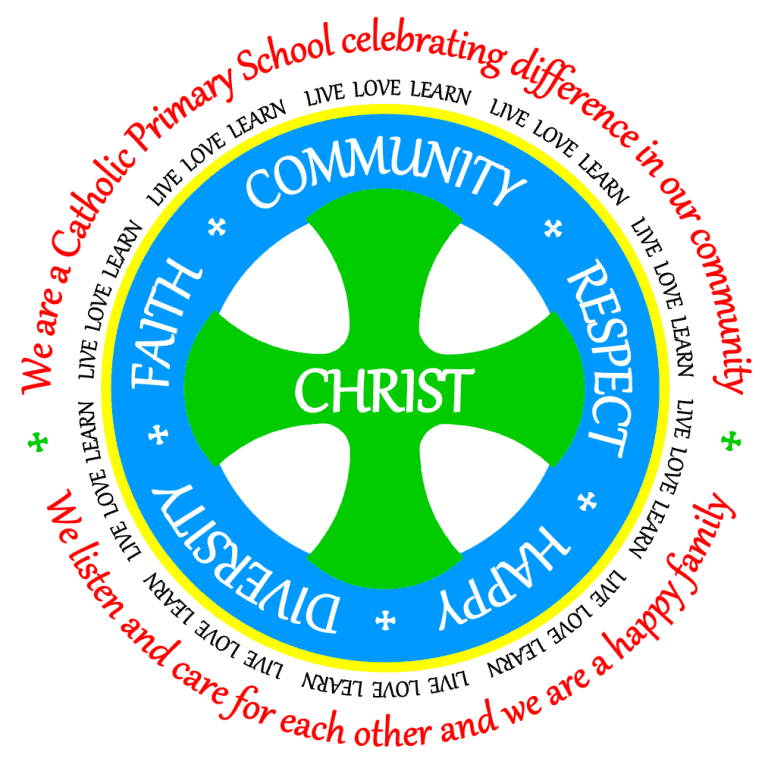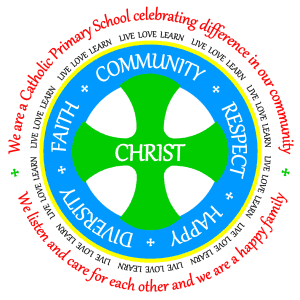 "You work tirelessly to ensure that pupils are safe and well cared for and achieve well."
Ofsted
2018
SATs Results – see below
Phonics Information:  We use the Read Write Inc Phonics Programme
We do not have any employees earning over £100,000
Please contact the office if you require paper copies of any of these.  
There were no SATs in 2020 due to Covid
Key Stage 2 SATs results 2018-2019
| | School | National Average |
| --- | --- | --- |
| % of pupils achieving expected standard in Reading, Writing and Maths combined | 66% | 65% |
| % of pupils achieving expected standard in Reading | 78% | 73% |
| % of pupils achieving expected standard in Maths | 84% | 79% |
| % of pupils achieving expected standard in Writing | 81% | 78% |
| % of pupils achieving expected standard in Spelling, Punctuation and Grammar | 91% | 78% |
| Average progress Reading | 1.22 | 0 |
| Average progress Writing | 0.99 | 0 |
| Average progress Maths | 0.44 | 0 |
| % of pupils achieving greater depth in Reading, Writing and Maths combined | 9% | 11% |
| % of pupils achieving greater depth in Reading | 38% | 27% |
| % of pupils achieving greater depth in Maths | 13% | 27% |
| % of pupils achieving greater depth in Writing | 25% | 20% |
| % of pupils achieving greater depth in Spelling, Punctuation and Grammar | 47% | 36% |
| Average Scaled Score Reading | 105 | 104 |
| Average Scaled Score Maths | 105 | 105 |
| Average Scaled Score in Spelling, Punctuation and Grammar | 109 | 106 |
Key Stage 1 SATs results 2018-2019
| | School | National Average |
| --- | --- | --- |
| % of pupils achieving expected standard in Reading, Writing and Maths combined | 64% | |
| % of pupils achieving expected standard in Reading | 86% | 75% |
| % of pupils achieving expected standard in Writing | 79% | 69% |
| % of pupils achieving expected standard in Maths | 79% | 76% |
| % of pupils achieving greater depth in Reading, Writing and Maths combined | 11% | |
| % of pupils achieving greater depth in Reading | 25% | 25% |
| % of pupils achieving greater depth in Writing | 11% | 15% |
| % of pupils achieving greater depth in Maths | 29% | 22% |
| | | |