Special Education Needs / Inclusion Coordinator
My child has complex needs and is made to feel loved and supported by everyone in the school.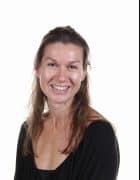 "We get help when we really need it."
Dear Parents,
If you think that your child may be having difficulties in class, please discuss, in the first instance, with the class teacher, who will ensure that the appropriate differentiated work is put in place.
If necessary a SEN plan will be actioned, after consultations between the SENCo, class teacher, parents and pupil.
The outcomes of this plan will be regularly reviewed and outside agencies will be available to provide further support, if necessary.
I work three days a week, Monday, Tuesday, and Friday. I will be greeting children and parents at the school door on those days.
Please do not hesitate to contact me either by telephone or email.

Zoe Garbarz
Inclusion Co-coordinator/Special Educational Needs coordinator
phone: 01273 306980
email:  [email protected]
How are decisions made about what type and how much support my child will receive?
The SENCO/INCO in consultation with the Head Teacher and Governing Body will meet to allocate support. The SENCO/INCO will then meet with you to discuss our proposal, enlist your views and provide you with a breakdown of the support we are offering your child. As all children's needs are different we have to be flexible in the way we assess and meet their needs. We have regular meetings with senior leadership, class teachers and parents to review the needs of each child. We set SMART targets (Specific, Measureable, Achievable, Realistic and Time measured). We are flexible and will change support needed for you child according to his/her needs. It is a three way process between parent, school and outside agencies and we all work together to make sure your child is being supported in the best way possible. It is important you tell us if you think circumstances have changed so that we can adapt appropriately. Pupil voice is key to the process; wherever possible we use Pupil Conferencing, 1:1 consultations and group discussion to help inform and evaluate provision.
How will Our Lady of Lourdes School enable my child to be included in activities with other children, including those without SEND?
Our Lady of Lourdes School prides itself in providing an inclusive learning environment where all children, including those with SEND, are treated equally and have access to the full range of opportunities that we provide. Children have opportunities to work with other children of all abilities within their classes through the year. Our approach is to tailor learning opportunities so that they are accessible to all children through effective planning and differentiation of lessons. We aim to provide stimulating and exciting learning experiences so that all children can access learning at their individual level. The high expectations and aspirations that we have for all children in the school are extended to children with SEND. Children with SEN and disabilities are fully included in all activities throughout the day. If necessary, we provide additional support to enable this to happen, for example "meet and greet" in the morning, additional support at play times or lunch times and on all school trips.
Arrangements for consulting parents/carers and young people
Parents/carers are actively engaged at all levels of a child's support programme. Parents/carers are able to contact the SENCO/INCO directly via phone or email, and make appointments to see specific members of staff through the school office. Children's views and opinions are sought through the most appropriate method. This could be as a chat with the SENCO/INCO, or casual conversation with their Teaching Assistant.
How are parents involved?
Our Lady of Lourdes Catholic Primary School seeks to work in a close and mutually supportive partnership with both parents and children. We communicate with parents in a variety of ways, the weekly newsletter, parent text messages and our website. There are several ways you can become more involved; as a parent/grandparent/carer volunteer helper in the classroom, by joining the Parents' Association 'The Friends of Our Lady of Lourdes', or by becoming elected as a Parent Governor if a vacancy arises. We conduct our annual parent survey and questionnaire where we seek your views. Parent Governor views will be sought when we review our SEN policy and provision. We have special assemblies every Friday where you will be invited to share in the success and celebration of your child's assemblies and pray with the school family. The school also holds a variety of workshops to support you in finding out more about how we teach key skills such as phonics and maths. All classes hold a 'Meet the Teacher' event in the first half term. All parents are encouraged to offer their gifts to school and help with reading, sports events, trips etc.
What support will there be for my child/young person's overall well-being?
As a faith-based school we have: an holistic education including spiritual, social and emotional development, a pupil led school council for pupils to express their views, skilled TAs delivering 1:1/small group interventions, Safety Net (an agency training Year 4/5/6 pupils with assertiveness/self-esteem training and playground buddy training), teaching resilience, empathy, co-operation and perseverance, a school nurse, a clear structured behaviour policy including Restorative Justice training, a Safeguarding Officer and clear safeguarding procedures, staff receiving regular undated training, social intervention groups, pastoral support at unstructured times (indoor wet play) and personal care support plans when necessary. The school initiated daily Mindfulness sessions across all year groups last year to enable children time to collect their thoughts, feelings and prepare themselves for their next session. SLT will mentor individually and groups of children. Our school Primary Mental Health offers targeted intervention packages for groups of children.
We also access physiotherapy, speech and language programmes and support from Brighton and Hove Inclusion Support Service (BHISS), Occupational Therapy and Seaside View (Brighton General Hospital), Regular Epipen training is delivered by the school nurse to all staff. A number of staff are trained in First Aid and the school has a clear medicine policy.
EXAMPLES OF INTERVENTIONS
Phonics intervention
Small Group Phonics
Intervention Work in Reception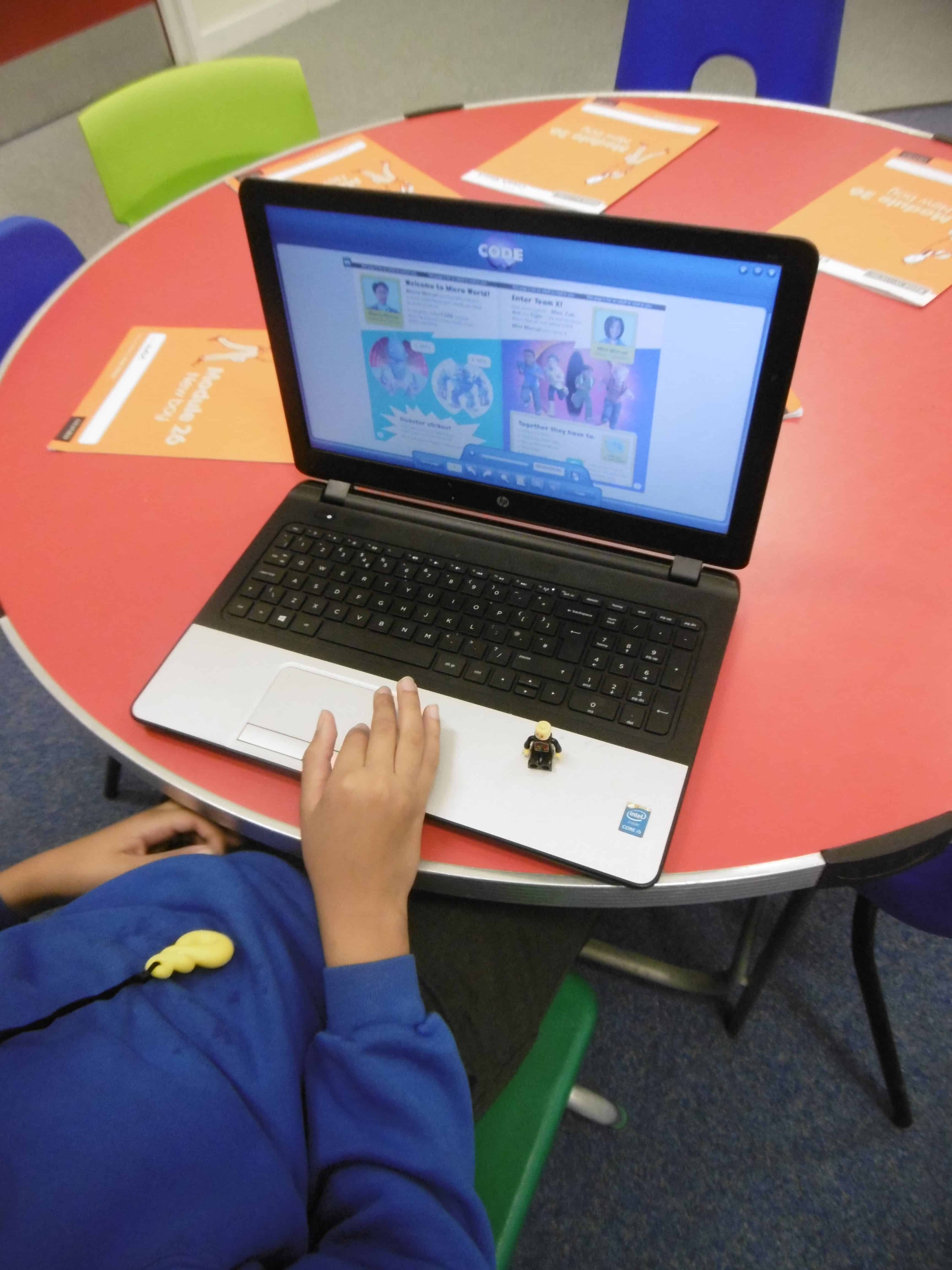 Laptops to Support Writing
Lego Intervention
Working with SafetyNet